Fort Myers Roofing Contractor
Licensed & Insured. Family Owned Business Since 1981. Local Roofing Contractors in Fort Myers, Florida.
Roofing Company in Fort Myers FL
MCM Roofing Services, LLC has been completing residential roof replacement and roof repairs in Fort Myers for over 40 years, and we're proud of each of our projects. We understand that each roofing project is different, which is why we offer our clients a free quote.
MCM Roofing Services has established its reputation by focusing on three key characteristics:
With these three principles guiding our every move, we're proud to service the Fort Myers area. Taken together, they form a trifecta of customer satisfaction that few roofing companies can match in Southwest Florida.
Contact us today for a no-obligation, free inspection. We'll walk you through exactly what's needed to get your roof back in top condition, and we'll work with you on any insurance claims you need assistance with.
Looking to Replace Your Roof?

Get a Free Quote!
Simply fill in the form below with your details.
Residential Roofing Services
We provide repairs and replacements for homes with all types of roofing systems, and we're the go-to source for dependable roofing contractors in Fort Myers. Whatever the issue is, we will find it, fix it, and complete the job on time and within budget. The list below includes a complete list of the residential services we provide.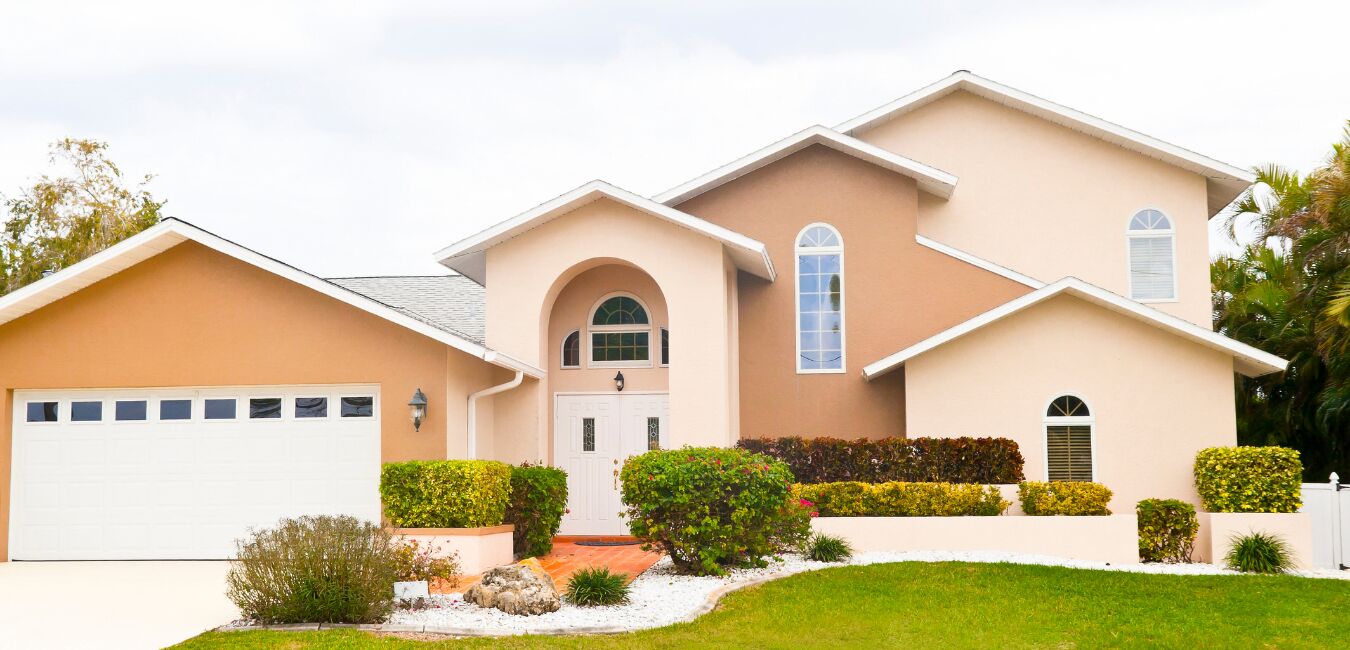 Shingle Roof Repairs and Replacements
Looking for a shingle roof repair company in Fort Myers? Our team provides shingle roof leak detection as well as dependable shingle roofing repair services. We also provide shingle roof replacement services.
Tile Roof Repairs and Replacements
Whether you need tile roofing repairs, or a complete roof replacement in Fort Myers, our company can help you! We specialize in repairing leaky roofs, replacing missing or broken tiles, or even installing a new tile roofing system.
What Customers Are Saying...
Very responsive ownership. Excellent service for a reasonable price.
Very professional, quick response time, and very reasonably priced.
On time and very professional...suggested an up-grade to what I had planned and it worked out great
Jack M.
Bonita Springs, FL
Quick response to initial inquiry. Happy to answer all my questions. Performed the repair quickly -- no lingering.
Extremely prompt, efficient and excellent follow-up. Work performed was a great value for the money.
Greg O.
Fort Myers Beach, FL
Excellent communication sent pictures of the job site before starting and after he was finished. Kept me informed while the work was going on. Great When you're 1200 miles away
Margaret N.
Fort Myers, FL
Professional handling of all aspects of the situation, inspection, work and completion. Work was completed quickly and clean up was exceptional.
Great customer service and quality at a fair price. I will definitely use them again for my roofing needs.
MCM explained everything that was going to be done. They were on time, cleaned up every day, fantastic follow up and very professional.
I had an emergency and MCM came out and quickly resolved the problem. I would highly recommend this company for your roofing needs
They came the same day, and started the repairs the same day. Very knowledgeable, and explained everything that needed to be done. Very happy with the experience
This business is owned and run by a real professional who provided a fair price for the job and who completed it very quickly. I highly recommend MCM Roofing Services when you want quality work performed.
John W.
Fort Myers Beach, FL
The owner Mike was very nice to deal with. I had a leak and he figure out the problem and fixed it. I will definitely consider his company for my entire reroof in the near future.
Britt H.
Fort Myers Beach, FL
Mike worked with me to finish a roof repair in a timely manner needed for a home sale closing. He was very good at keeping lines of communication open.
Mike estimated the cost on site, answered all questions, and fixed the problems in a timely fashion. He always responded to me via phone or text, and left the site clean and neat when the job was done. Thanks Mike !!
Would use again when necessary and will refer to neighborhood as a great company, attentive owner and pride in workmanship. The price was below other bids and we are happy with the outcome!
The Best Roofing Contractors in Fort Myers
Unlike other roofing contractors, we have an excellent team of specialists on staff. We're incredibly delighted to have put together a group of trustworthy, hardworking, and respectful craftsmen who share our enthusiasm for tile & shingle roofing systems in Fort Myers. MCM Roofing Services, LLC is always on the cutting edge of our business, ensuring that we can provide you with the best products available, ensuring that your investment pays off in the long run.
Why Are We #1 in the Fort Myers area? We treat every job with the same respect, dedication, and professionalism, no matter how big or small it is. We ensure that every detail is performed properly, whether you need a shingle roof repair or a complete tile roof replacement.
Your investment should last for the long haul. Nobody should spend money on a new roof just to have it leak and fall apart a year later. We've established ties with the greatest manufacturers in the country to ensure that we always use high-quality, long-lasting items. You can trust our work to stand the test of time when combined with our expert craftsmen.
Our Value to Our Customers -
We prioritize the safety of our employees and customers over making money, and we work hard to keep our employees and customers safe in dangerous situations. While implementing a comprehensive safety strategy increases the cost of doing business, we consider safety to be an important factor of the equation. We refuse to compromise safety in order to increase profits or secure a job. Safety is our top priority at MCM Roofing Services. We are committed to OSHA compliance, which benefits both our employees and our valued customers.
We Strive for Quality Workmanship
MCM Roofing Services strives for excellence. You can be confident that the results will exceed your expectations because you are working with a highly competent and qualified roofing contractor.
We Have Years of Experience
Our combined experience includes a wide range of roofing products and systems, providing us with a broad range of knowledge in the roofing industry. We base any decisions we make about your roof installation on a thorough understanding of all the factors involved. We will also be able to educate you so that you can make informed decisions regarding your own roof.
Customer Satisfaction is Our Priority
We strive to provide 100% customer satisfaction with our roofing products and services. We will go out of our way to ensure your complete satisfaction. You can count on excellent service and support even after the sale.
Our Service Value is Unmatched
Although we do not always claim to have the lowest prices, we do claim to offer the best value in roofing services. We can offer our customers a roof that will actually save them money for years to come because of the leverage we have with our product partners.
We're Licensed and Insured
Workers' compensation and general liability insurance are carried by us, which protects both our employees and our customers. MCM Roofing Services is a licensed and insured roofing contractor in the State of Florida. When you work with us, you can rest assured that you are legally protected.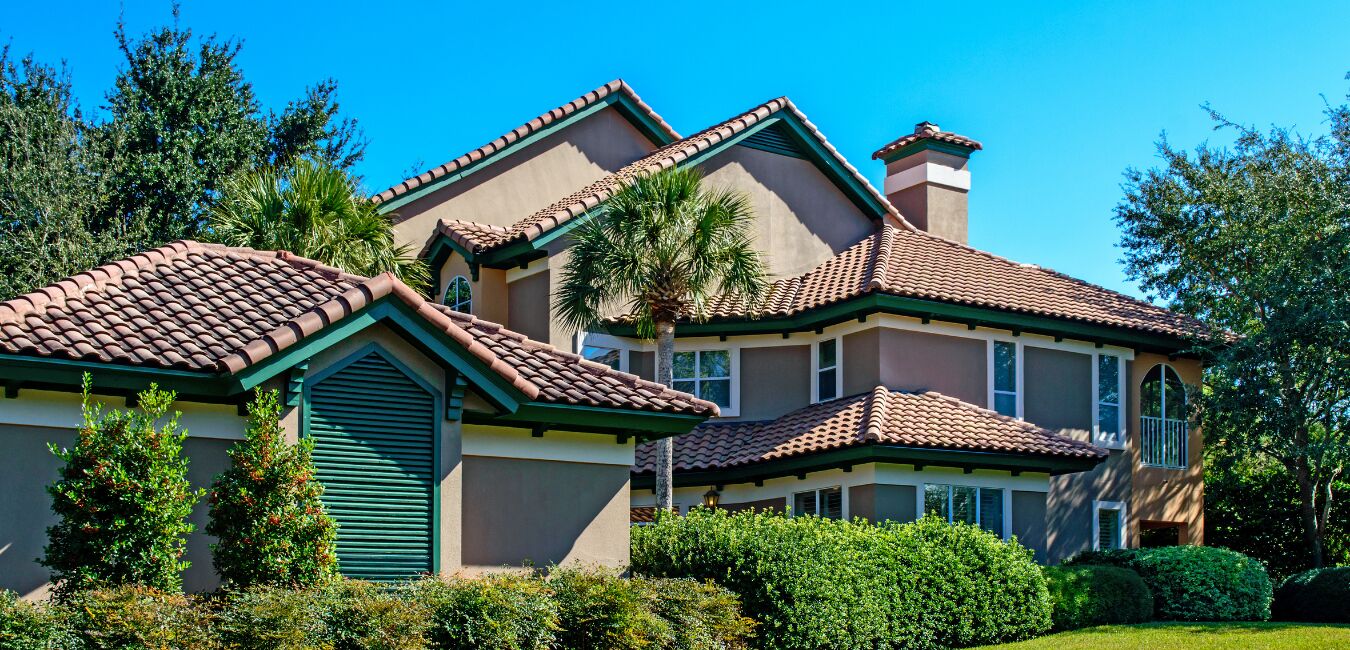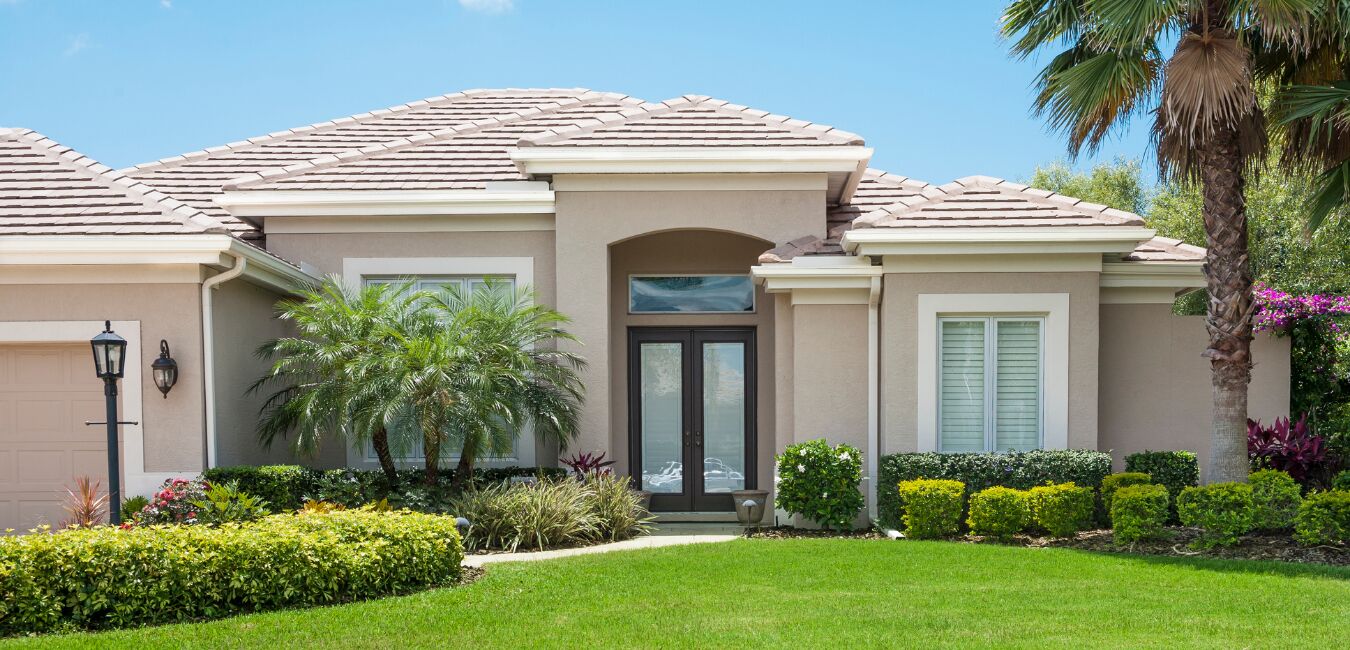 Tile Roof Repair in Portofino Springs
Tile Roof Replacement in Sail Harbour
Tile Roof Replacement in Calusa Palms
Shingle Roof Replacement in Venetian Village
Tile Roof Repair in Laguna Lakes
Getting Started with MCM Roofing Services
Roofing projects can be stressful, disruptive, and noisy. Working with professional roofers can help to reduce such issues and make the process go more smoothly. Your next roofing project with MCM Roofing Services in 4-steps.
Frequently Asked Roofing Questions
We are happy to answer any additional questions you may have about your roof. MCM Roofing Services has been a dependable roofing company in Fort Myers for over four decades. Please don't hesitate to contact us right away at (239) 671-3831.
How long will my roof last?
Asphalt shingle or tile roofs should last between 25 and 35 years if properly installed and maintained. If you recently purchased a home and did not know when the roof was built, we recommend that you have a roof inspection performed to determine the remaining useful life of your roof. This will allow you to better maintain the roof in order to maximize its longevity, as well as start budgeting for a new roof if you anticipate needing one while owning the home.
Is it possible to extend the life of my roof?
All roofing materials will deteriorate and erode over time, especially in the harsh sun and weather conditions of Florida. However, with proper maintenance, you can significantly extend the life of your roof. Most homeowners make the mistake of ignoring minor repairs that are needed. A missing shingle is simple to replace, but ignoring it may allow water to seep in, debris to accumulate and pry other shingles loose, or underlayment damage. Taking care of minor issues can prevent larger issues from arising for decades.
Are tile roofs better than shingle roofs?
This really comes down to personal preference and, in some cases, HOA rules! While tile roofing has traditionally been more durable, newer asphalt shingle products have proven to be nearly as durable and, in many cases, easier to repair. Price, weight, longevity, and care requirements differ between tile and asphalt shingles, so we strongly advise speaking with a licensed Fort Myers roofing contractor about which is best for you. Still, a good asphalt shingle roof should last for at least 25 years.
How can I tell if my roof is leaking?
There are several ways to detect water intrusion if you do not notice any damage to your roof before it becomes a leak. Check the wood framing in the attic for signs of moisture, such as dark spots or rot, if possible. Check the insulation to see if it is matted, damp, or eroding. All of these symptoms could indicate a roof leak. You can also walk through your home during and after heavy rainstorms and inspect the ceilings and walls for signs of staining, bulging, or drips. If you notice any of these, contact a professional right away.
Should I replace my roof before I sell my house?
If your roof has reached the end of its useful life, replacing it will most likely make it much easier to sell. Homebuyers may be unable to obtain a mortgage on a home with an expired roof, and the cost of replacing the roof may deter them. If you know it will be a problem but cannot afford to replace the roof without first selling the house, talk to your agent about ways to negotiate the price of the roof into the sale of the house.
When is the best time of year to install a roof?
The best time of year to replace a roof in Florida is determined by a number of factors. For various reasons, different people will recommend different times of the year. When an emergency replacement is required, it is important not to wait until the last minute. If you plan ahead of time, you can get better prices and avoid having to wait as long for your roof to be replaced.
We're Ready for Your Roofing Needs!
To learn more about our roofing services or to get a free estimate, contact us today! We're ready to help you bring your dream home ideas to life!